Quote:
Originally Posted by
JDeanda
Ernie Gann (yeah, that Ernie Gann… Fate is the Hunter, others…) came to the home drome (Santa Paula Airport in SoCal) many years ago to visit friends on the field. He arrived in his Derringer. It was a bee-you-tifully crafted airplane.
I've always been a big fan of John Thorp. As mentioned previously, his genius was evident in many modern aircraft to this day. For me it was every walkaround on the T-38 and the F16. The full flying horizontal stabilizer "slab"(which improved Mach tuck resistance) was supposedly refined into modern aircraft design while he worked as an Engineer Apprentice at Lockheed. Whether he contributed to or was crucially part of that specific design is undocumented. However, it is engineered into nearly every modern Jet and John utilized it on the Piper Cherokee (T-16) Derringer (T-17) Tiger (T-18) and many other of his 30+ designs.
BTW the Thorp T-18 had RV "total performance" long before Van was tinkering in the barn with the RV-1. The Tiger is a superb Sport Aircraft that I personally (for pure flying qualities) prefer over my RV6.
Interestingly a good friend who constructed his Four at the same time as I built mine "annealed" ALL his rivets in a dental oven. One of several "reasons why" is that he'd heard a famous engineer (John Thorp) categorically recommended it as it had better strength (work hardening) and less fatigue.
Genius is timeless...
V/R
Smokey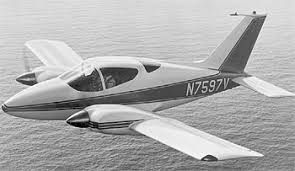 Wing Derringer (Thorp T-17)