Quote:
Originally Posted by
rv8ch
Clay, my Grove gear came with longer bolts, so perhaps you have them somewhere in your shop.

In the middle of my CI now, and having to tighten those nuts/bolts was not easy. I can only echo the excellent advice given by Steve and Karl, and to also follow Steve's advice on the high quality nuts.

I could not get my bolts in from the top, since I also had a QB, so it is worth the time to find a way to hold those nuts. I bought some "disposable" wrenches from the big box store, cut them down to size, and somehow got them onto the nuts. I have not yet glued them, but that would be a good idea.

The main point is to do something to reduce the hassle of tightening them regularly. Many threads on this topic on VAF.
+1 - got the longer bolts and better nuts with the Grove gear.
Someone posted this tool to get at the aft nuts. A buddy welded one up for me. Works like a charm even without the tower mod.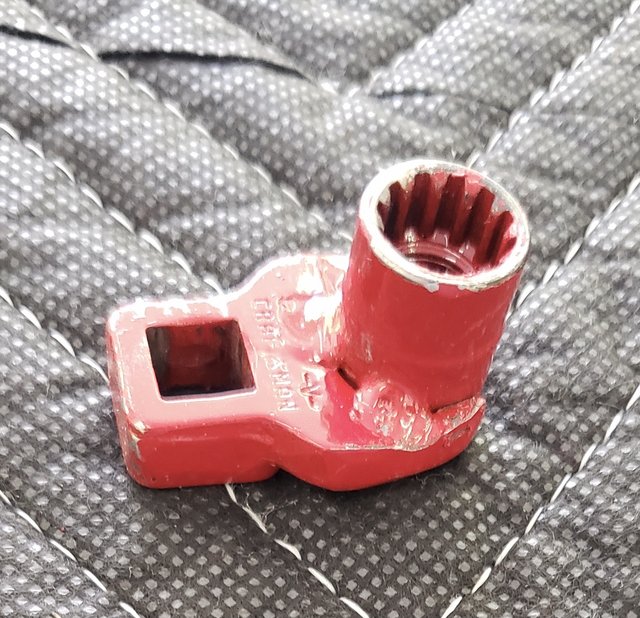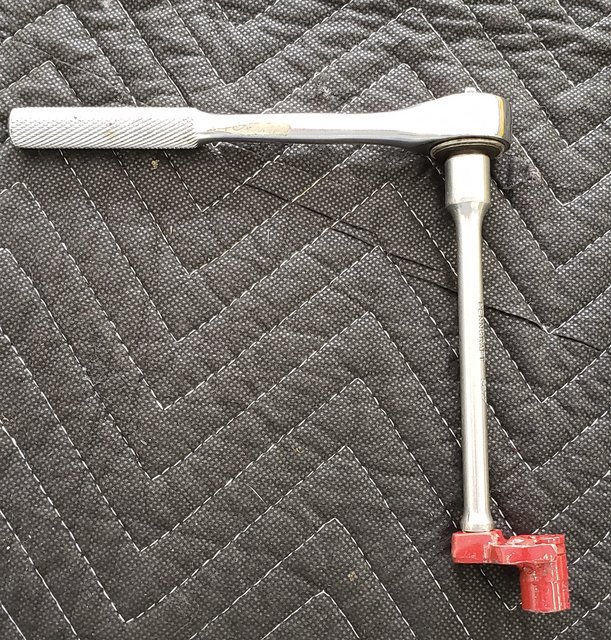 Carl